Zdon Paporella, Nigeria's "Usher" Nominated for Nigerian Music Awards in London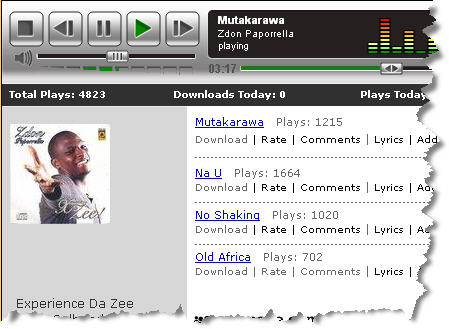 ---
Global hip hop:
You're listening to "Old Africa" by Zdon. Find out more about global hip hop stars
Paul "Play" Dairo
and
2Face Idibia
and the hot new Afro Beat music.
---
(BlackPressAfrica.com) When we first met up and coming Nigerian musician, Zdon Paporella, whose smooth voice is remincient of America's best R&B singers and hip hop stars, he had been nominated for the 2006 Nigerian Music Awards in London.
He didn't win the award but after his groundbreaking performanceas a special invited guest for the 2006 Nigerian Music Awards that was attended by the country's most elite including mega star 2Face Idibia, Zdon has won others since then.
Zdon, whose mega hit "NO SHAKING" is believed to be an easy crossover hit, is one of many of the exciting tracks from the CD.
His new CD entitled, "Experience Da Zee" released on the Culbeed Music label includes monster tracks like "No Shaking," "Mutakarawa" and "Na U", for which he recently shot a music video.
Black Press Magazine.com caught up with the sexy singer for an exclusive interview. To hear the podcast interview with Zdon, visit http://www.blackpressradio.com and search keyword: "Zdon" or "Nigeria." In related news...
The Historical Black Press Foundation has signed on to sponsor the upcoming Atlanta HipHop Film Festival which is hosted by actor/singer Malik Yoba and rap veteran Yo Yo and will take place in Atlanta, GA, August 24 - 26, 2007.

The festival will include films like Biggie Smalls: Bigger than Life, WU: The Story of the Wu Tang Clan and the recently added world premiere of Stomping Grounds: The Story of Biz Markie.
---
Save the Date: Emergency Hip Hop Violence Townhall Meeting to be held on Sept. 14-15, 2007.
---
Judges, Sponsors and Panelists wanted for Hip Hop Journalism Summit and Black Press All Star Awards
Black Press will conduct pre-, during and post-event podcast interviews, write articles on the Hip Hop Journalism Summit and Black Press All Star Awards event that will be held on Sept. 14-15, 2007 and help promote the event as part of the media sponsorship commitment. The 3rd annual Hip Hop Journalism Summit and Black Press All Star Awards is currently accepting application for individuals who want to be apart of the panels, sponsorship list or judging selection committee to help determine the winners among the submissions comprised of newspapers, magazines, websites, publicists, authors and others in the Black media industry. To be considered, send your bio, weblink and photo to [email protected] by July 31, 2007.
---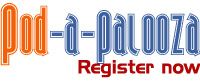 Volunteers and interns are needed for Podapalooza: Podcasting Workshops to be held on Sept. 14-15, 2007 in Washington, DC. To be considered send your resume, cover letter, work samples, web links and goals to [email protected].
---
Be the first to know: Stay tuned to Black Press Magazine for updates on in hip hop media. Become a member of the Historical Black Press Foundation or subscribe to our blog to be the first to know what's going on in Black media